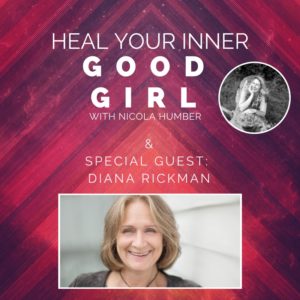 In the episode I'm speaking with Diana Rickman. Diana works with women who have suffered a miscarriage, difficult pregnancy or traumatic birth. She helps them to acknowledge and accept their birth story so that they can release anger, guilt and disappointment and feel ready to enjoy a new pregnancy.
Diana is a Level 3 Emotional Freedom Technique and matrix re-imprinting practitioner with over 15 years experience of using and sharing EFT.  She's helped her clients clear thousands of stories, beliefs and negative feelings. 
In 2015 she founded the mission-driven media and education venture 'Your Emotionally Strong Life'.  Her podcast 'The Emotional Freedom Show' is available on iTunes and she is a co-author of The Book of Inspiration for Women by Women. Diana offers 121 sessions and regularly runs group training and workshops.
During our conversation, Diana shares:
How for many years she would do anything for anybody (apart from herself!) and suffered from extreme people-pleasing, leaving her feeling constrained and stifled.
How by pushing down a whole side of her personality, she developed a whole load of physical symptoms, including heart palpitations, eczema and food intolerances.
Why in becoming more of herself throughout her forties, she now has more energy and enthusiasm than ever.
And how the inner good girl can show up during the birth experience and stop women from asking for what they want.
Find out more about Diana and her work at: