The Unbound Business Mastermind
Running your own business can be challenging.
Scratch that!
Running your own business is likely to be THE most challenging thing you could ever do.
You start out with all sorts of hopes and dreams. You want to help others, share your vision,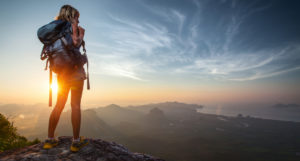 do the work you're truly passionate about.
You imagine a life of freedom and flexibility, where you're the boss. You get to spend your time how you choose and make good money doing work that you love.
BUT the reality is not always like that (at least, not at first anyway).
And you can end up feeling disheartened and frustrated.
I get it.
I've been in business as a coach and hypnotherapist for over 7 years now and quite honestly, there are still days when I wonder why I ever decided to start my own business. Because the truth is, business is like life, and that means there will be ups and downs.
Fortunately my '`Maybe I should go back and get a 'proper' job' days are few and far between now. (And that's a good thing because I seriously think that I'd be unemployable at this point. There's no way I could work for someone else!)
Through my own experience, and helping other women to create businesses they love, I've learned there are some key areas to focus on.
There are SO many conflicting messages out there about what you SHOULD do to create a thriving business.  It can be super-confusing and distracting.
You can end up jumping from one thing to another and never feeling like you're getting anywhere.
Believe me, I've been there and I don't want that for you.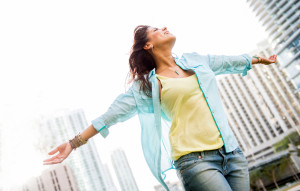 In 2016 I ran a mastermind program for a small group of women who wanted to grow their businesses in a way that felt good for them. I helped them to find their own unique ways of creating success (because each of us has our own unique path – there's no 'one-size-fits-all' approach here).
Every week during the three months of the program, I provided a new module to work through – each one designed to nurture light-bulb moment clarity, deep alignment and inspired action.
We covered planning, systems, mindset and strategy, with specific modules in areas such as pricing, visibility, time-management and money mindset.
Now I want to share the magic of the Unbound Business Mastermind with you.
I'm all about keeping life and business simple and I guess you would prefer that too.
So I'm making this super-easy.
I've pulled together the twelve modules of the Unbound Business Mastermind and I'm making them available to you as a standalone program.
Over the next three months you get to access a new transformational module each week (12 in total), taking you through simple, manageable steps designed to move you forward in your business, reaching more people and making more money. What's not to love?
This is a home-study version of the Unbound Business Mastermind, so you get access to all the materials and the freedom to work at your own pace.
The program is designed so that you can go back through the process as often as you'd like. Each time you work through the modules you get another chance to up-level.
Simple AND transformational.
How does that sound?
The investment for the Unbound Business Mastermind is just $97. Just click the button below to get immediate access.
SIGN UP NOW
Although you work through this standalone version the mastermind on your own, you are also invited to join my free Facebook group – Unbound Living with Nicola Humber. This is a place where you can share your progress, ask questions and get accountability. You are never alone in the Unbound community!
Here's what you'll cover during the Unbound Business Mastermind
Week One: Compelling intentions and deep appreciation. Starting your process from the

most powerful place possible. Includes a Future Self Visualisation to help

you get crystal-clear clarity.

Week Two: Money-making action. It's time to move out of planning and into inspired

action. Plus my go-to tool for moving through any fears and doubts that are

coming up for you.

Week Three: Your money-making mindset. I guide you through a step-by-step process

designed to help you shift old, limiting beliefs around money and create a

new, abundant mindset.

Week Four: Time Part One. How are you REALLY spending your time? This week you

get to find out where your time is going and how you have more time than

you think.

Week Five: Time Part Two. Creating your unique schedule. Learn how to schedule your

time in the most effective way, so you get to make money and have time for

yourself.

Week Six: Connection. Building connections with new clients, business besties and

joint venture partners.

Week Seven: Pricing Part One. The key questions you need to ask in order to set aligned

prices that attract more of your ideal clients.

Week Eight:  Pricing Part Two. How to identify and shift the specific limiting beliefs that

have been creating pricing confusion and stopping you from getting

abundantly paid.

Week Nine: Catch up and integration week.
Week Ten: Visibility Part One. Uncover and reframe the key past experiences that have

been preventing you from shining your light up until now.

Week Eleven: Visibility Part Two. Creating your unique visibility plan. How to get in front of

your ideal clients more often and in the most compelling way.

Week Twelve: Appreciation and celebration! You've come a long way. It's time to reflect on

your success and celebrate. Establishing this key practice that will support

you as you move forwards.
Ready to dive in and take your business to the next level?
Click the button below to get immediate access to the Unbound Business Mastermind now.
SIGN UP NOW