'I discovered hidden jewels of myself which had laid buried and unpolished for years.'
My initial intention to work with Nicola was birthed from my determination to start a personal development/life coach business. The sessions and work I completed uncovered so much more beyond starting a business. I discovered hidden jewels of myself which had laid buried and unpolished for years. I came to realize my time with Nicola was an unwrapping of the gift I am, a remembering of how much I deeply desired to fully live life.
I began the journey with Nicola as a determined soul ready to birth a business. The journey together led me to rediscovering my creativity, imagination and the feeling of living a blissful life.
I hesitated to work with Nicola because of my fear with accountable. I mentioned this to Nicola during the discovery call. She empathized with my fear. She told me we would work to my pace and there would be no harsh strictness around accountability. This put me at ease. I gratefully discovered the sessions and plan of actions fluidly moved with the pace of my soul.
Working with Nicola is a gift in self acceptance and self awareness within a contained environment of safety and support. She created space for me to feel comfortable speaking my stories and truth…no matter how crazy I thought the words were. Nicola received all of me with acceptance, compassion and a sovereignty my soul craved.
If you are drawn to Nicola's writings, if you feel a resonance for what she is expressing in the world…you have discovered an amazing woman who will provide you the space, support and tools to uplevel your state of being in all areas of your life.
Ann, MA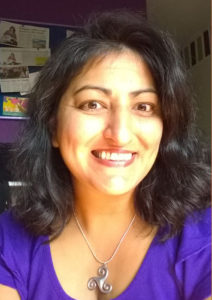 'I feel my business growing organically and with a powerful peace within me.' 
Before I started working with Nicola, I felt overwhelmed with what direction to take my business, lacking clarity and focus which was affecting me and my personal life too.
Working with Nicola, I was shown great compassion and unconditional love and acceptance. She has helped me through some very difficult times and kept me on track.
Now I feel my business growing organically and with a powerful peace within me. Knowing I have Nicola believing and supporting me has encouraged me to believe I can create the life I want and have a successful business.
She is the best mentor, friend, coach and inspirational person I could have ever asked for and I feel eternally grateful for the support she has given me.
Deepest, sincerest thanks for EVERYTHING Nicola <3
Jessy Paston http://www.jessypaston.biz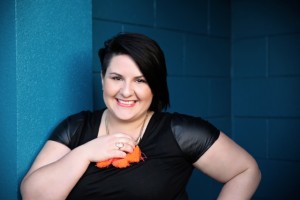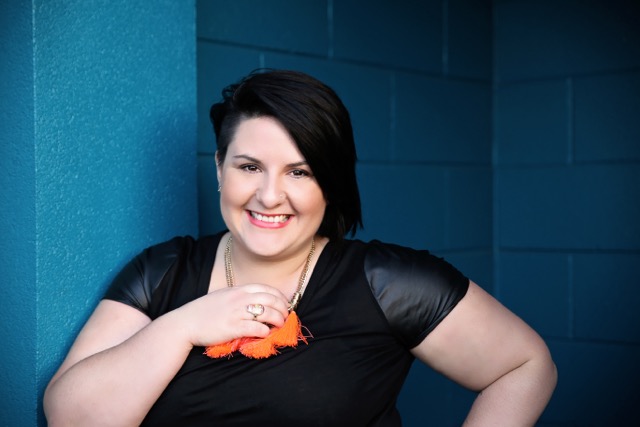 'I must have seriously shifted something during our session because I've had money flying at me!'
I sold another product, as well as a coaching enquiry – that's another $400.
Then today I was emailed by a wonderful business blogger that I've been following for a while now to become a monthly contributor on nurturing relationships while building a business – she pays $75 a post!
Also, I just submitted my yearly tax return and for the last three years I've not been refunded anything. This year? $836! Woohoo!
Jess May http://www.thefirestokers.com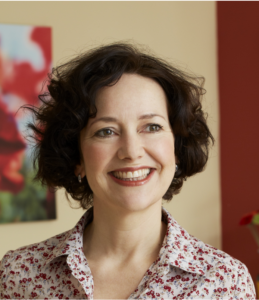 'My business has really moved forward.' 
I've really loved working with Nicola in her mastermind group. I was apprehensive at first – about the money and whether I'd fully engage – but it's been so wonderful to be part of a small group of women who are taking risks and moving forward in their businesses and it's been fantastic to actually see and hear the progress – both in the Facebook group and on the calls.
It's been very powerful and Nicola, as ever, has been an inspiring, encouraging and positive presence. I highly recommend it to anyone looking for support.
Click here to see Katherine speaking about her experience of working with me.
Katherine Baldwin, http://www.katherinebaldwin.com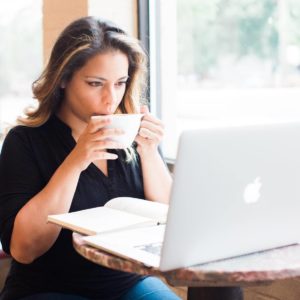 'Worth every single penny!'
Before Nicola and I started working together I felt stretched thin. I had recently moved my business to a new city, starting over from scratch while fighting a chronic illness which limited my ability to work full time. Needless to say I needed some help wrangling my finances, seeing opportunities where I otherwise couldn't see them due to stress, and changing my perspective. I was in a desperate place and in need of help.
I can't say enough about how much I enjoyed the process of working with Nicola. She became a reliable consultant, and eventually fulfilled not only the role of a financial coach but also of a therapist. I looked forward to our weekly calls and was inspired to make progress that we could celebrate. Her program went way deeper than I thought it would. I was hoping for a financial bootcamp sort to speak, but ended up delving into what my core feelings were around money, acknowledging them and trying to change them. Nicola is encouraging, kind, and has a whole bag of tools to give clients in helping them go out into the world wiser and more confident about money than they were before. 
Things are different now in that I understand why I feel the way I do regarding money. I can acknowledge those challenging feelings and move past them. I feel confident in my journey and know that while it will be tough and an uphill battle, it's a journey worth taking.
Small business owners are often (and I mean OFTEN) coming across coaches, workshops, mentors, etc. It's always a leap of faith that this person will help give us wisdom, clarity, and support. I have to say that my experience with Nicola was worth every single penny. She's very good at what she does. I would recommend her to anyone looking to change their financial mindset. 
Carolina Reese http://www.carolinareese.com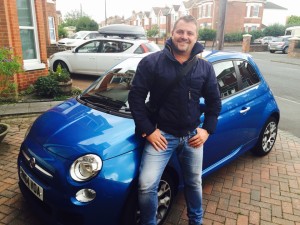 Nicola is an incredibly gifted therapist.  Warm, personable, approachable, intelligent, intuitive and humble are but a few of the adjectives which describe her abundance of interpersonal skills.
I immediately felt comfortable and safe in Nicola's confidence which has allowed me to tap deep into my inner self and un-block those parts of my being which I had buried through my irrational fears.
I approached Nicola during a time of my life when I was struggling with depression, anxiety and PTSD. With Nicola's guidance and support I have lived through the most remarkable transformation over a 10 week period and risen like a proverbial phoenix from the ashes.
Resultantly I feel like a brand new and invincible me. I can't thank Nicola enough for her amazing insight which has opened a new chapter of my life abundant with personal happiness and financial security.
Phillip Gazzard http://www.angeldogtraining.co.uk/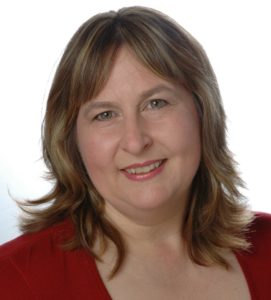 Over the years, I have invested in various coaching packages and programmes but none has delivered in the way that Nicola Humber's mastermind group has done.
Nicola brings a unique combination of expertise around attracting money, practical business experience and wisdom around personal growth as well as whole heap of warmth and care.
Since working with Nicola, I've experienced a powerful sense of belonging and connection, I've discovered a strong sense of direction in my business and I no longer feel isolated and confused about what I'm doing and why.
Working with Nicola is the complete package where there is unlimited opportunity to develop personally and learn how to grow your business. No matter what stage you are at with your business, she will help you move forward both in your business and as a business owner.
Deborah Taylor, http://www.booklaunchyourbusiness.com
'Nicola is definitely a go-to person!'
I saw a couple of Facebook posts about  her money-mastery programme, and then read  her pricing guide, and the timing was perfect. I felt that Nicola was the ideal person to explore things with, and there were so many for me, such as evaluating commitments, managing time, a new business idea, and so on.
When I first made contact with her she was very pleasant, and she totally got what I was saying, and I knew then she was the right person. We explored a lot over 4 weeks, and I've come away with a clear head after every session. Nicola not only assisted me in getting real clarity about things, she also showed total belief in my aims/goals. I felt fully supported throughout.
Vicky Mould, Grief Counsellor, UK
'A significant change in how I deal with my finances and feel about money in general….'
I found the Money Mastery Intensive to be extremely helpful. The combination of down-to-earth practical activities and useful tips, together with the exploration of old, outdated and unhelpful beliefs around money and supported creation of new, empowering beliefs has brought about significant change.
The Facebook group was warmly supportive and Nicola's skill in tailoring the group calls to take into consideration the issues that we were experiencing made the whole experience really personal and useful.
Lizzie Carver, http://www.lizzie-carver.co.uk
My sessions with Nicola  have complemented so much of the personal development work I've done.  I feel lighter, freer, yes definitely free ….. hehe, actually makes me want to chuckle.  I feel clean!
Nicola has a lovely warm and embracing personality and the moment I met her  I knew I was in good hands and that I was in a safe place.
I love the fact that I now have a technique I can use on myself with brilliant results (EFT).  Just worked through some more stuff yippee v happy bunny!
Jane, UK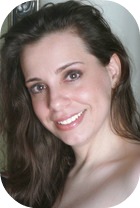 I absolutely loved my coaching session with Nicola.
She was able to assess exactly where I was stuck in my business and gave me insight that I would never have come up with myself. In fact, I had talked about this same issue with many friends and family members before and none of them were able to come up with the understanding and vision that Nicola came up with.
I highly recommend coaching with her.
Eren McKay
I feel so different now. At the end of this week I will have paid off all my credit card debt and I intend to never use credit cards again.
The biggest gift has been the Total Financial Situation spreadsheet from Money Mastery – I look at it each month and feel in control – whereas before I was the proverbial head in the sand. I have been telling myself in recent years I have "no pension" but I cleaned up and found out what I do have and it's rosier than I thought. Thank you Nicola x
Nicola, Cambridgeshire, UK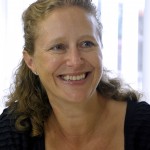 I have always been a bit wary of hypnotherapy and EFT, mainly because I worried about what my subconscious might reveal without me knowing. I feared possibly not liking or not wanting to face up to and deal with what was uncovered.
The visualisation we did unlocked some revealing thoughts. The first step to change is knowing what needs to be changed and rather than the revelations being confusing and vague, they were so specific that not only was it easy to really check in with how valid my irrational thoughts were, it was easy to tackle them and shift to a more positive and helpful way of thinking.
Nicola has a lovely smile which is infectious! Her approach is very gentle and she leads you step by step through the process so that you feel in the hands of an expert
Cara Moore, Personal Executive Coach http://www.caramoore.co.uk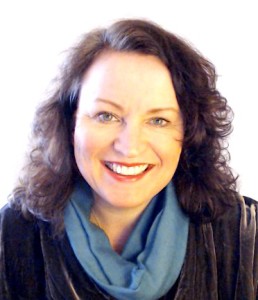 The personal one-on-one connection on the calls is very motivating and reassuring…

Nicola is very down to earth and friendly to work with. I enjoyed her warmth, practical tips and suggestions and openness to share aspects of her own journey.
Nicola Foster, http://www.claritycareers.co.uk
Nicola, you helped me enormously to clear some very heavy emotional blocks which had been dragging me down for decades! Your powerful use of EFT, coupled with your inherent kindness and understanding are a simply magical. I'm so grateful to you for your wonderful work.
It is hard to explain how I feel, but I think the best word to describe it is "unburdened".  I feel as if a huge, heavy mantle has been lifted from my being.  I attribute this hugely to the wonderful healing sessions I had with you – EFT and hypnotherapy.  I've long believed in EFT and have used it a couple of times, but the sessions I had with you were extremely powerful.  I feel like I have cleared some heavy emotional blocks and am now ready to move forward in a very positive way.  The issues that I had been carrying around with me for years have gone.  It's a wonderful feeling.
Lynne, France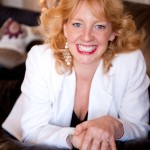 Nicola Humber is a rare find – insightful, intuitive and inspiring.
She's a high level practitioner with a holistic toolkit of skills she can dip in to according to need. Working with Nicola is a mind-shifting and magical experience – I've loved every minute!
Nicola's warm, friendly, sensitive & compassionate approach put me completely at ease.
Not knowing what to expect I have been astonished at the results. My stress levels are lower than I can remember in years & I feel in control & motivated to achieve my goals.
I would highly recommend giving it a try. I wanted life to be different & taking this step has bought about genuine changes in how I feel & function. Very satisfied customer!
Ailsa, Hampshire, UK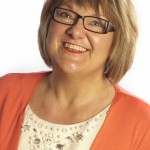 Nicola is one of my top go-to people to help me clear emotional blockages!
As a busy and entrepreneur & business owner I am continually (it seems) challenging myself and pushing my comfort zones whilst at the same time supporting my clients with theirs .. always work in progress aren't we?!
I tap into Nicola's (no pun intended) skills and loved the way we worked in the moment; tapping away and I could literally feel the layers of 'stuff' floating away – it was really wonderful and I felt in such safe hands.
Nicola's intuition and extreme listening skills soon got beneath that conscious layer to the deeper below the surface issues which was preventing me from moving forwards in an area of my life.
For me to be able to open up about deeper issues is all part of my on-going growth and vital for me as a business owner and coach myself.
It's good to know you are there Nicola.
Claire Godwin, http://www.speakinyourvoice.com http://www.womenonthebusinessstage.co.uk