Taking this action helped me to double my income within one year. And it's continued to grow year on year since then. Now I want to help you up-level your relationship with money so you can do the same.
Let me introduce you to The Money Mastery Lab
(aka the only money mindset programme you'll ever need)
This transformational self-study programme gives you 4 unique modules - each one designed to uncover and shift a new layer of old limiting beliefs and patterns around money, so you can start making MORE in your business.
Each of the 4 modules will each look at a different aspect of your money mindset:
The Emotions of Money

- the way you FEEL about money can either prevent you from earning the income you really want OR help you attract more of it. In this module, I'll help you to shift your money emotions you to make sure it's the latter!
Your Money Memories

- unearthing the specific past experiences that have impacted on your relationship with money so you can create a more resourceful (and abundant!) money story.

Into the Palace of Possibilities

- using a powerful hypnotic visualisation, I'll help you uncover and shift the precise limiting beliefs that have been holding you back around money.

Compelling Money Goals

- are you sometimes scared to set juicy financial goals because you don't want to end up feeling like a failure? Not any more! In this module, I'll help you set abundant money goals that are truly in alignment with your subconscious mind, so you can't help but make them happen.
During The Money Mastery Lab I'll be showing you how to use the super-powerful tools of EFT, gentle hypnosis and visualisation so you can keep on breaking through to brand new income levels in your business.
Each week you'll receive a simple and transformational exercise to work through and a powerful hypnosis MP3 or tapping meditation to listen to. This will help you to make changes at a deep, subconscious level, increasing your ability to receive money into your life.​
(And this stuff can work amazingly quickly!)
I must have seriously shifted something during our session because I've had money flying at me!
I sold another product, as well as a coaching enquiry – that's another $400.
Then today I was emailed by a wonderful business blogger that I've been following for a while now to become a monthly contributor on nurturing relationships while building a business – she pays $75 a post!
Also, I just submitted my yearly tax return and for the last three years I've not been refunded anything. This year? $836! Woohoo!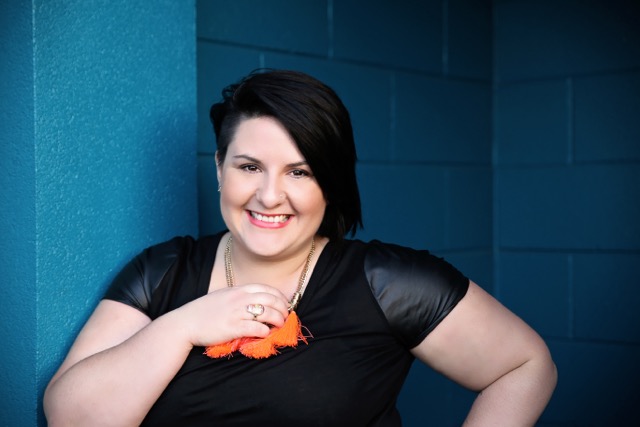 Jess May
But that's not all. I want you to completely transform your relationship with money, so during Money Mastery Lab you'll also receive my top Money Magic Tips - four super-simple financial strategies that will help you step into your power around money, so you can attract MORE to you.
Ready to unleash your earnings potential?​
The investment for this game-changing, one-stop-shop, money-making mastery programme is just $297.