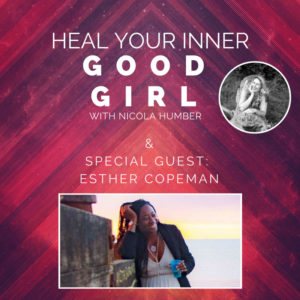 In this week's episode I'm joined by Esther Copeman, the Founder and Managing director of the spiritually inspired skincare company, Concept: Skin Ltd. Having gained over 10 years experience as a Pharmacist and a pharmaceutical chemist, she decided to create products that would work in harmony with the skin, the mind and spirit. 
Her approach to skin care is to seek out ingredients that are as natural as possible and tailor them to help deliver the highest skin care goals that can be achieved alongside promoting balance to the mind and spirit.
This combined approach ultimately enables people to be beautiful and confident on the inside and on the outside.
As with all of the recovering good girls I interview for this podcast, Esther's story is fascinating. During our conversation we talk about how finally decided to let go of compromising and started to create her own unbound life.
Find out more about Esther and her work at: http://www.conceptskin.co.uk