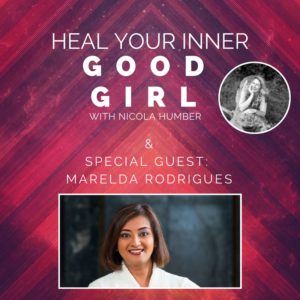 In this episode I'm speaking with Marelda Rodrigues. Marelda is a health coach, author, massage therapist and life and culinary enthusiast.
Her journey in wellness is multicultural and encompasses challenging life and health changes, all of which provide the foundation of her "can do" style and drive. She outlined her key learnings in her book Thriving Authentically: Own Your Personal Power and Make Life Happen.
During our conversation Marelda talks about how the need to be a good girl felt like it was curbing her spirit. Fortunately her unbound self couldn't help but bubble to the surface and Marelda shares how she's chosen to walk her own path, in many different ways throughout her life.
You can read more about her story, approach and services at http://www.thecenteredrealm.com.