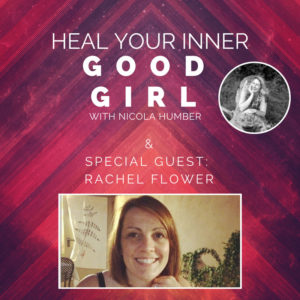 In this episode I'm speaking with Rachel Flower. Rachel is one of the UK's most respected business advisors.
A commercial lawyer with over 15+ years' experience, in 2009 she started a family – and in pursuit of the holy grail of work/life balance – took the plunge into entrepreneurship. She founded Serenwood, a niche consultancy offering practical commercial support to small business clients.
Rachel's personal passion is empowering & inspiring other female entrepreneurs, especially working mums, and she is the mentor & coach of choice for ambitious women wanting to build, grow and scale sustainable and impactful businesses.
During our conversation Rachel talks about feeling the need to be an extra good girl as she was growing up and how that led her to become a lawyer (rather than the actress and singer she truly wanted to be). Fortunately for us, once she reached her thirties Rachel decided to connect with her inner bad girl and make some powerful changes in her life.
Find out  more about Rachel and her work at: http://www.serenwood.co.uk