Five Weeks to a Lighter You!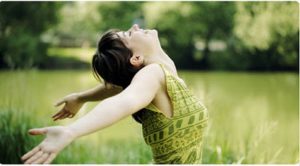 Want to find a way out of the constant cycle of dieting and weight gain (because life really is too short, right?).
Are you making mindset mistakes that are preventing you from becoming the weight you want to be?
If you are, then weight loss will feel like hard work, a real struggle and if this is you right now, then I have something very special for you.
Give me just five weeks and I'll help you achieve the mindset that will allow you to become the weight you want to be in a natural, effortless way.
Does this sound like you?
You've tried every diet under the sun and you're still not the weight you want to be.
You spend so much time and energy thinking about food and what you SHOULD be eating – it's exhausting!
You have a wardrobe full of clothes you can't wear and shopping is a depressing experience.
You know what you need to do to lose weight, but you just can't do it – something (and you don't know what) is stopping you.
You lack confidence in yourself and your body and this is impacting on your everyday life.
You're fed-up and frustrated and want to try something new.
You feel ready for your last resort!
Well, relax. If you can answer 'yes' to any or all of the above questions, you are in exactly the right place.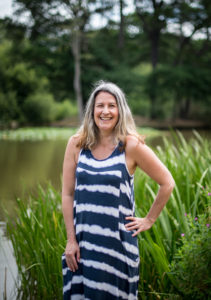 My name is Nicola Humber, hypnotherapist and women's wellness expert. I help women like you to become the weight they want to be. They've all had similar experiences to you in the past, struggling with diets, losing their confidence and wanting to feel better for themselves and for their families.
Using hypnosis, I help women to work in alignment with the powerful subconscious mind, rather than battling against it. This is the magic ingredient in what I do and why weight loss can start to feel like a natural process.
Through my work, I've realised that there are some key steps that will transform your mindset, so that you can be the weight you want to be and, more importantly, maintain that weight loss in the long-term.
In addition, I've found that this process has impacted on all areas of my clients' lives – they have more confidence, they make more time for themselves and their families and friends notice the difference in them. This is not just about weight loss, it's about becoming lighter both physically and emotionally. Imagine that?
'I completed a course with Nicola and cannot believe the change in myself & my eating habits! I now know when I'm full, I enjoy every bit of food I eat, I go for the healthy option rather than the quick fix and more importantly I have lost weight and feel so much happier & fitter in myself. Little tips have made such a difference to me. Not only did the course help immensely with my eating habits, it also helped me become a much more positive & focused individual.

I'm no longer the person who munched on the foods I shouldn't all day or the person who tried every different fitness regime and then gave up weeks later… I am now a person who eats a healthy balanced diet, exercises on a regular basis and who feels so much better in themselves! Thank you Nicola, you helped me make a difference.'
Now I want to share my experience with you, to help you finally become the weight you want to be in a natural, effortless and maintainable way. How does that sound?
Welcome to Five Weeks to a Lighter You!
This is a five-week, home-study program, designed to create powerful shifts in your mindset, allowing the weight you've been carrying to drop away from you. By the end of the five weeks you will:
Feel lighter, both physically AND emotionally.
Have a healthier relationship with food.
Know exactly HOW to eat in order to lose weight without dieting.
Have a strong sense of self-belief and know that you can do it!
Have a clear plan about the way forward for you, feeling prepared and empowered.
Let me tell you more about what is included in the Program.
Each week you will receive the following:
Powerful hypnosis downloads for you to listen to in your own time, bringing your subconscious mind into alignment with your weight loss goals.
A Worksheet guiding you through specific and powerful steps that will enable you to become the way you want to be in way that feels maintainable.
A recording of a group training call from when this program was last run live. In these calls I go deeper into the focus for each week and answer any questions that have come up.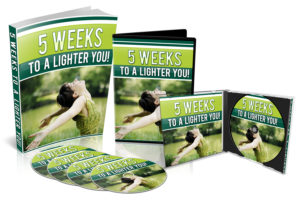 Week 1
Setting powerful intentions, the foundations for your success.
Exploring what your weight loss will mean to you? Making your weight loss goals so attractive to your subconscious mind that it automatically finds ways to get you there.
Stepping into the 'new' you – feeling what it will be like when you lose the weight you want to.
What is hypnosis and how it can be SO powerful in helping you to lose weight and maintain it.
Week 2
Identifying any limiting beliefs that have prevented you from becoming the weight you want to be in the past.
Shifting and reframing these beliefs so that you can move forward
easily.
Building your subconscious 'muscle' so that you are working in alignment with this powerful part of your mind.
Week 3
Identifying and understanding your emotional triggers for eating.
Working with the subconscious to discover alternative ways of meeting your emotional needs.
How to listen to your body and what it REALLY needs at any given time.
Establishing positive rituals to support you in your new healthy lifestyle.
Week 4
Creating your own unique weight loss plan that fits your lifestyle.
Identifying simple strategies you can use that mean you will naturally eat less and enjoy your food more.
Finding the key steps that are going to make a BIG difference for you.
Focusing on exercise and how you can tap into your natural motivation.
Week 5
Bringing it all together.
Learn how to use self-hypnosis to support you moving forwards.
Celebrating your successes!
Consolidating the changes you have made.
PLUS sign-up and now you'll receive these bonuses:
Weight Loss Mantras MP3. A special hypnosis MP3 designed to send powerful mantras and affirmations directly to your subconscious mind (without your conscious mind getting in the way!)
Love Your Body ebook. A guide to creating an attitude of self-love and nurture. This book has been designed to complement and enhance the process you'll be working through during 5 Weeks to a Lighter You!
Sleep Soundly hypnosis MP3. Getting enough quality sleep has been proven to improve your ability to let go of excess weight. That's why I've created this special hypnosis MP3 which will help you to overcome any sleep problems, drift off easily and get a wonderful night's rest.
This program takes place online so you can access it wherever you are and work through it in your own time.
The investment for 5 Weeks to a Lighter You is currently just $197.
I want to be completely clear with you – this program is NOT for you if:
you prefer to follow a strict diet or exercise regime
you are not prepared to engage with the program, do the work and make powerful changes
you are looking for a quick fix
But, if you have a positive attitude, if you are finally ready to do something different and get the long-lasting results you desire, then this program will be perfect for you.
The difference this will make…
I know you may be thinking, 'oh, I'm not sure…I could just buy a book on weight loss, join Weight Watchers, Slimming World, or get myself to the gym'.
Well, yes, you could. But, isn't this what you've always done?
With this program, you get something different:
A successful process that many women have been through before you to become the weight they desire.
Powerful hypnosis techniques, which work with the subconscious mind.
Simple ways to maintain your weight loss (without dieting!)
I know that trying something different can be scary, but if you are brave enough to take that step, then you will get the results you want.
'I've just finished a course with Nicola tackling my previous eating problems/behaviour. In such a short amount of time, she helped me overcome and find answers to why I ate so badly and binged, by identifying some key situations in my past that were the root cause of my problem. Finding those answers has empowered me to take responsibility for myself and eat 'like a grown up'.

By following her few guidelines alongside the hypnotherapy, for the first time in years I'm focussing on what I want to eat (everything's allowed!) rather than losing weight and it's transformed how I think about myself and food and the weight is coming off by itself without any conscious effort.

For anyone who has the same problem, I can perhaps best sum up this major change by saying that I can now happily have an open packet of biscuits in the house without eating them all! My self confidence is on the up and is having a positive impact on the rest of my life too. The monkey has finally got off my back and I feel so much better.'

'I can honestly say my relationship with food has changed completely…a very positive and life-changing experience!'

'The weight loss is happening with no effort and it has been a natural process….I feel more positive and relaxed. What a turnaround!'
So, are you ready to say goodbye to the old you? The you who struggled with different diets. The you who felt frustrated that you just couldn't seem to reach your ideal weight. The you who has felt your confidence becoming smaller and smaller.
Yes? Well, let's say hello to the new you!
The you who no longer has to deprive yourself in any way.
The you who can become the weight you want to be in a natural and maintainable way.
The you who has a new-found confidence and sparkle.
Give yourself permission to finally get the support you need, be the weight you want to be and stay that way.